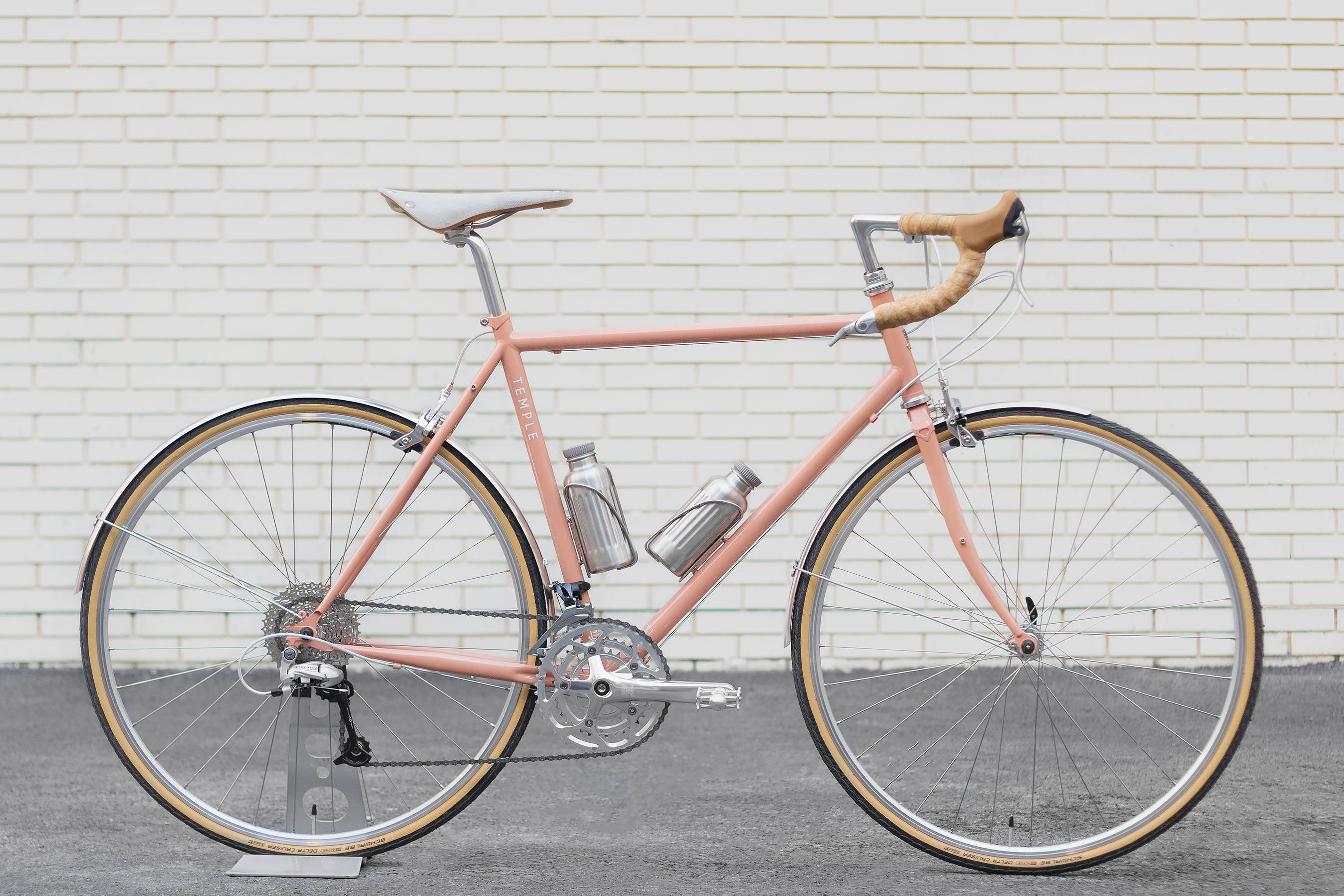 LIMITED EDITION £1335 / €1560
Every detail of this limited edition bike has been carefully considered. We take pride in everything we build in our workshop and create bikes exactly how we think they should be. We've made a handful of pink bikes in the past, with each one capturing our imagination. Finally we're now offering one, with a host of premium component choices to make this bike truly special.
This is a limited edition release, we will only be making 25.
---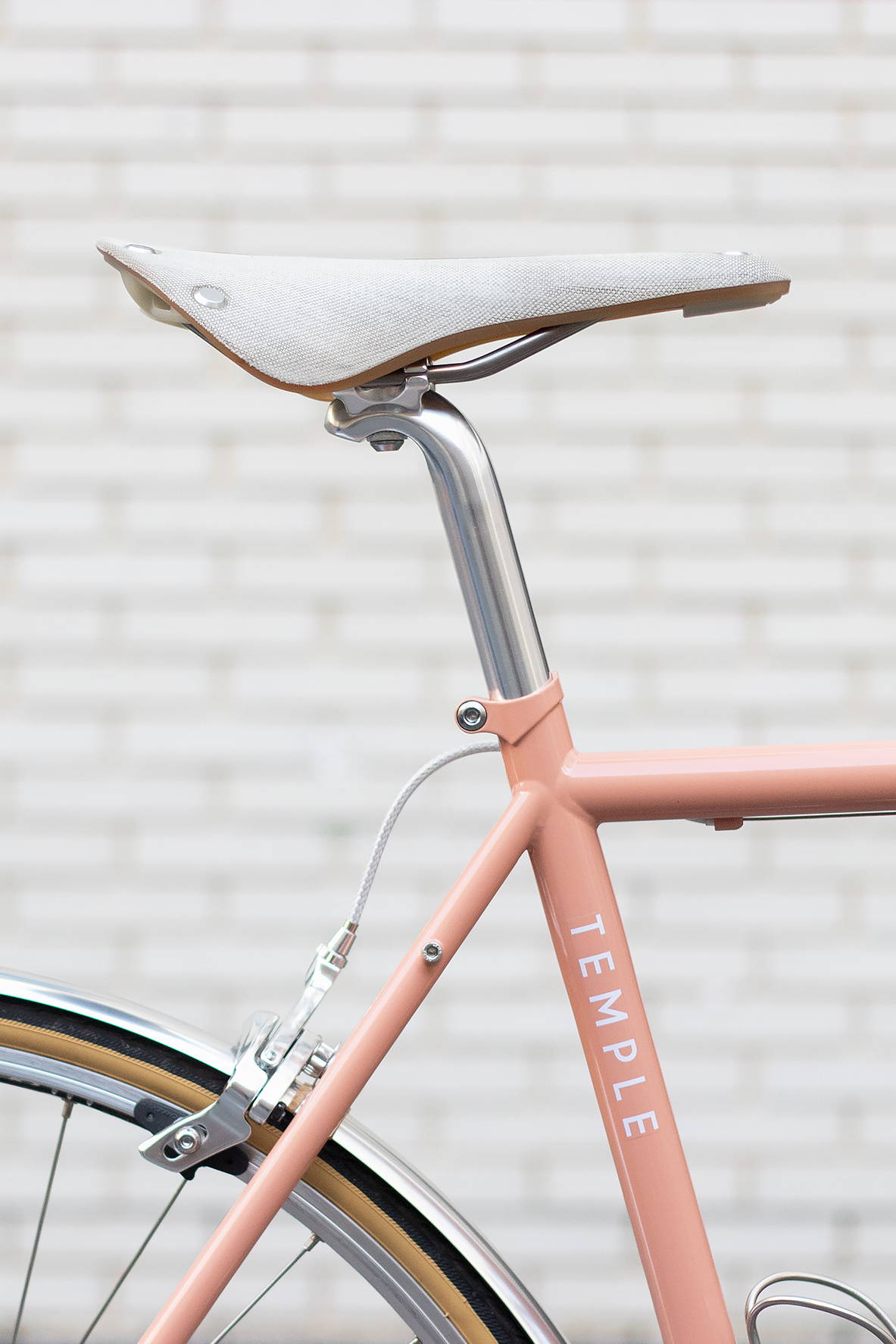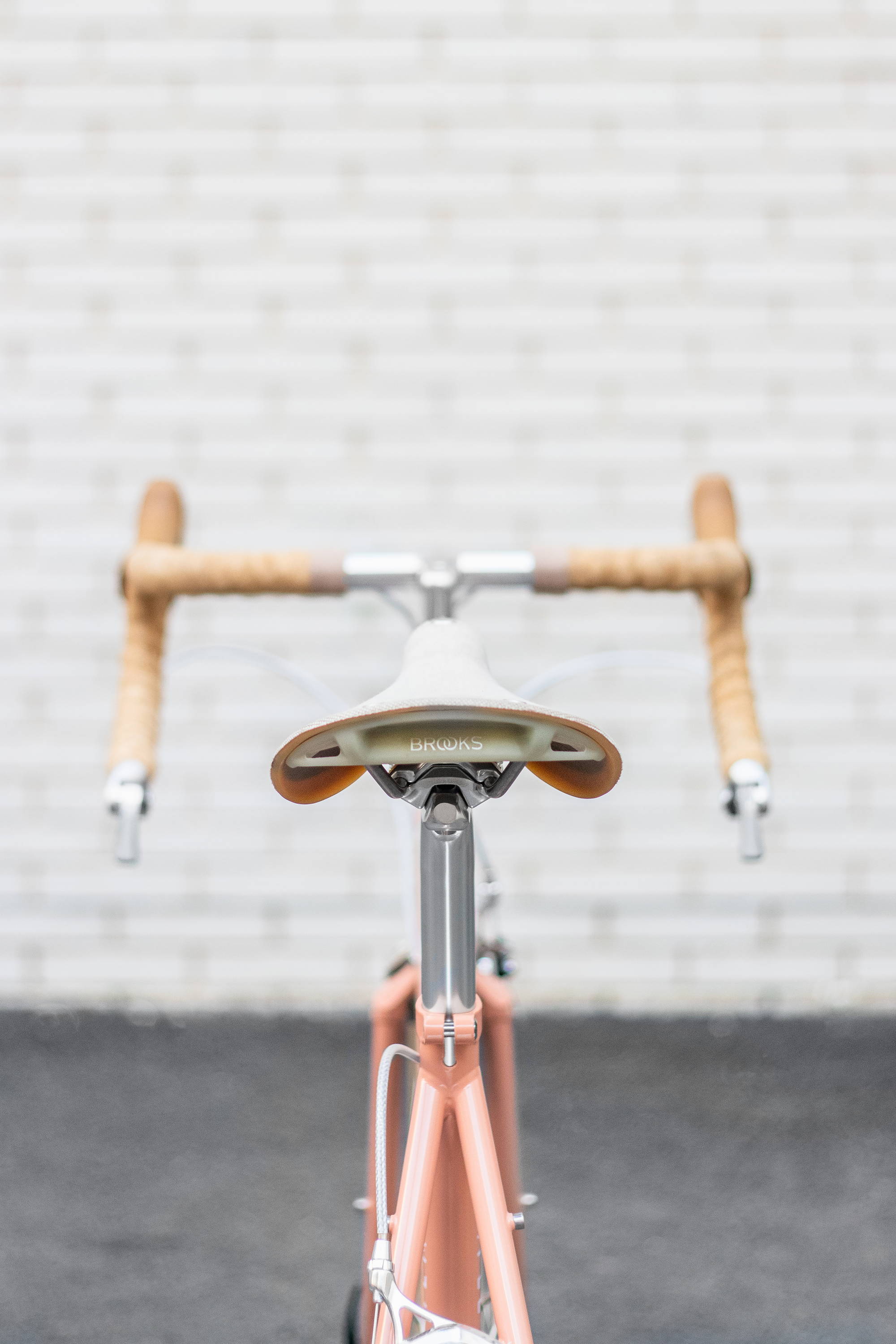 We've equipped this bike with the new Brooks C17 Cambium Organic. This is the latest saddle in the Cambium line. It has a natural rubber top, finished with an organic cotton facing. This means that the whole saddle is not only recyclable, but also biodegradable.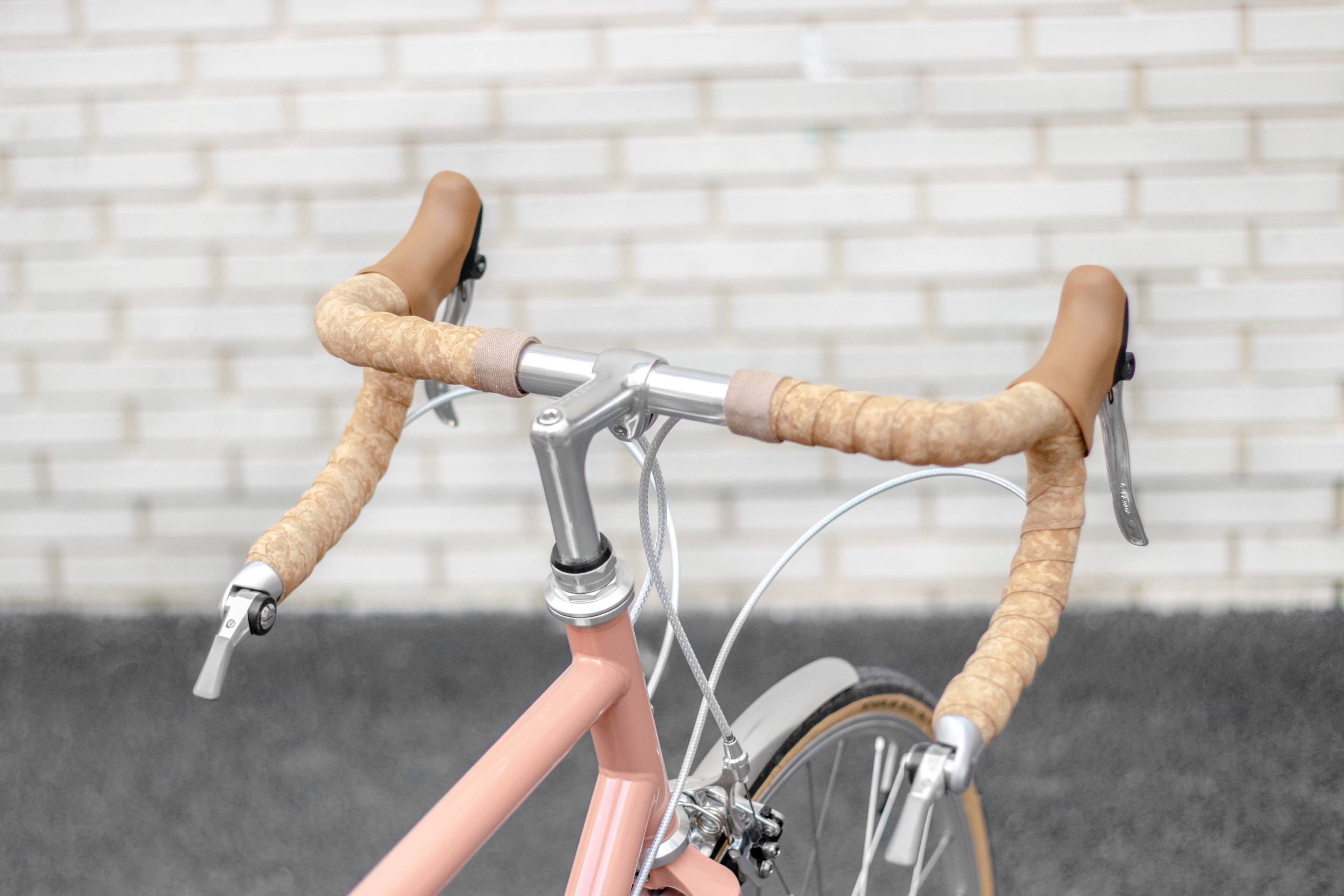 This Adventure Tour comes with our latest drop handlebar with improved ergonomics. We've specced our ever popular cork foam bar wrap to create a very comfortable handlebar setup.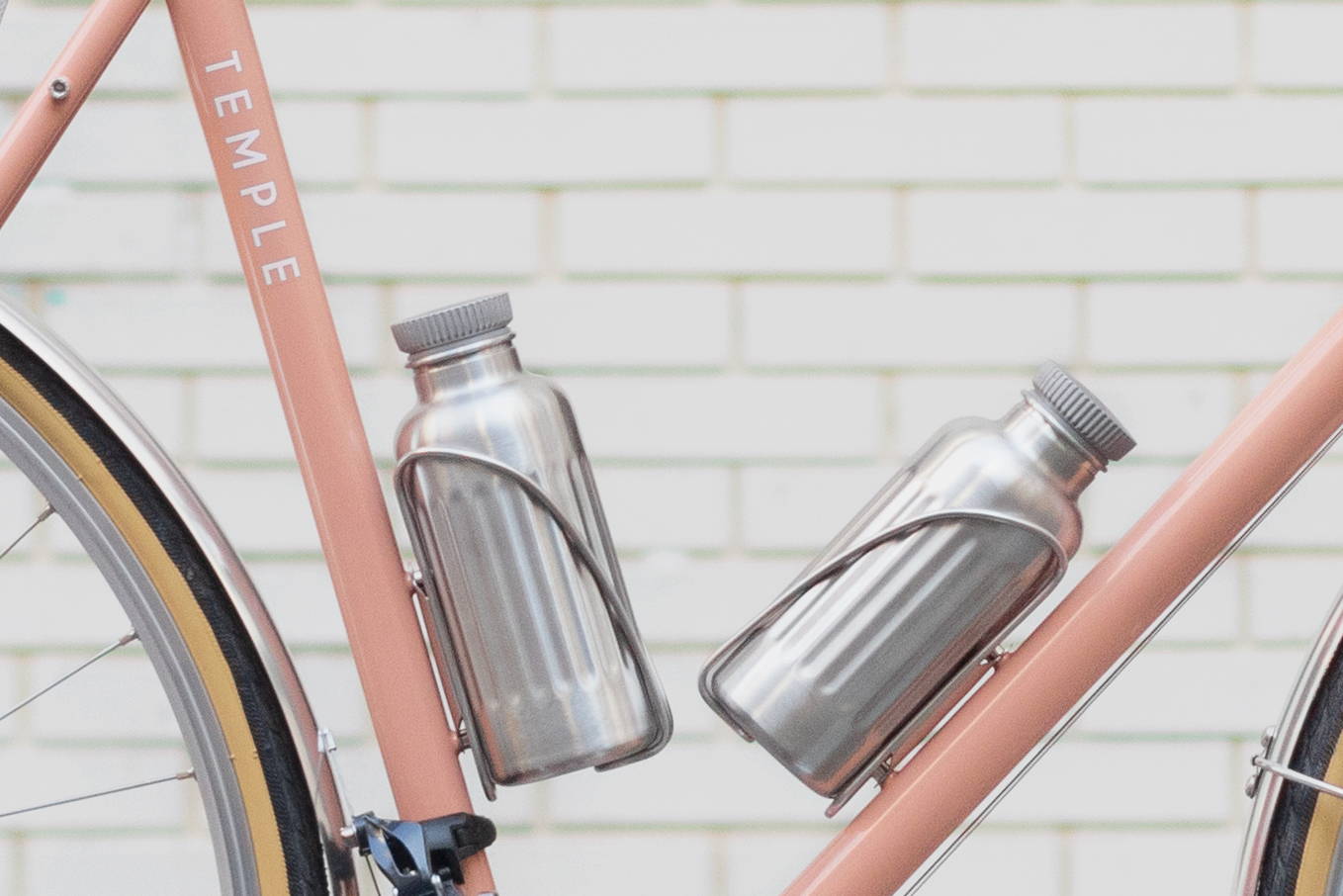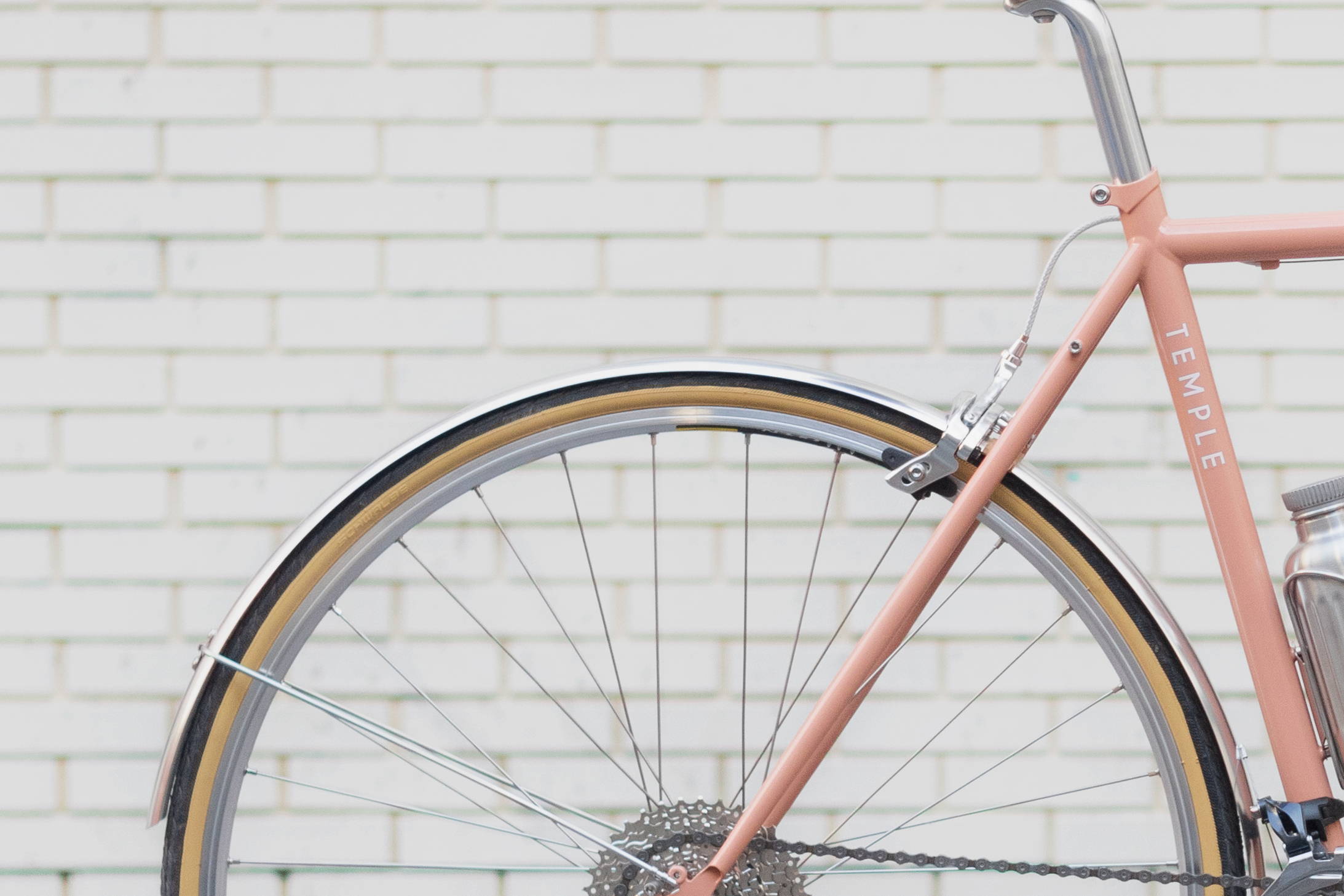 This Adventure Tour comes with two stainless steel bottle cages, and the option to add two Coloral water bottles. We've also specced alloy mudguards as standard. The wheels have been upgraded too, with Mavic rims and Shimano 105 hubs.
---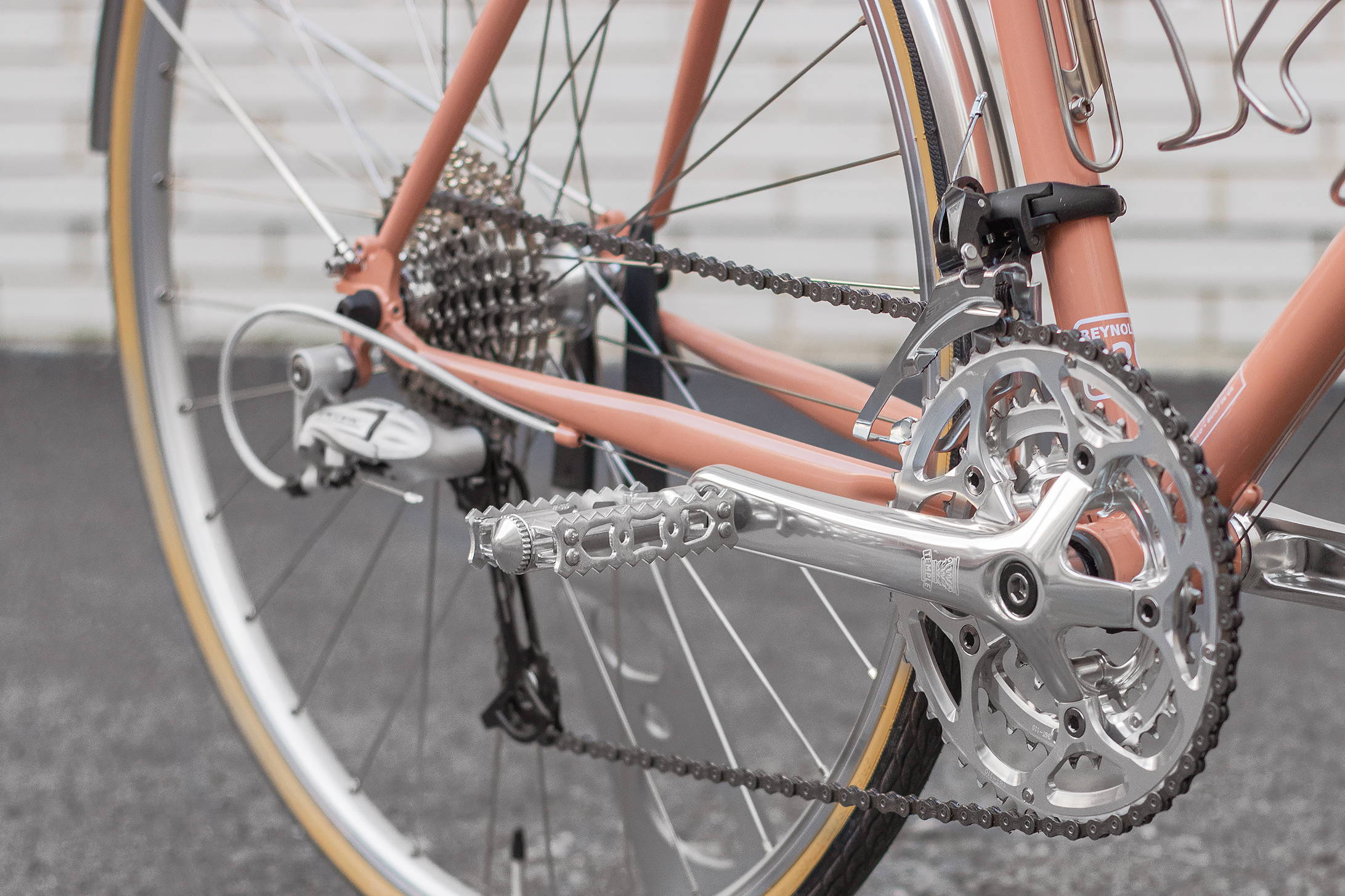 The wide-range and functional 3 x 9 gear set up gives a total of 27 gears, all actuated with top of the line Shimano Dura-Ace bar end shifters. Swiftly climb any mountain pass with ease.
---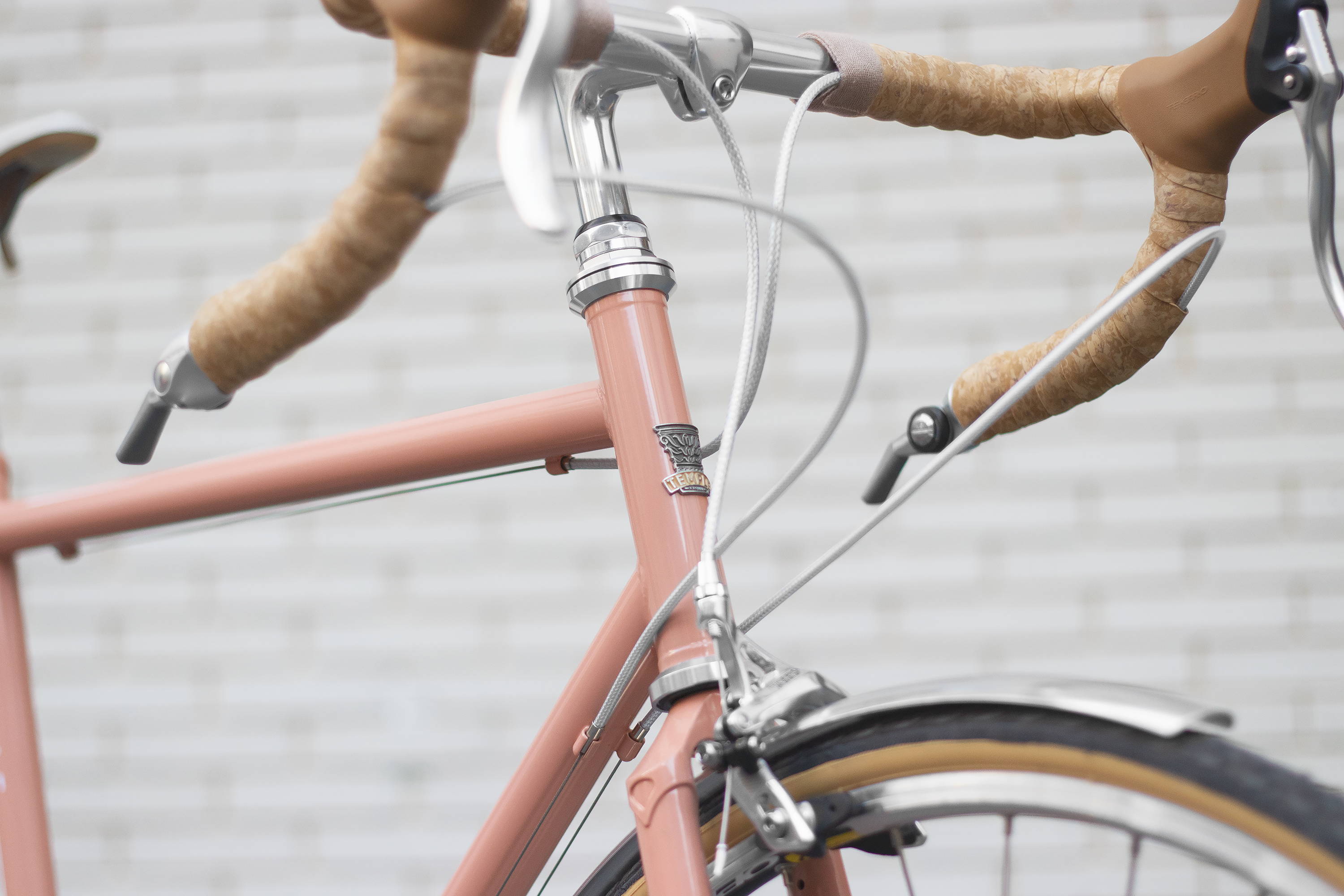 The Reynolds 520 steel frame is finished, as always, with our handmade Corinthian headbadge. Other details include the silver braided cabling, gum-wall tyres and a beautiful, lugged steel fork.
---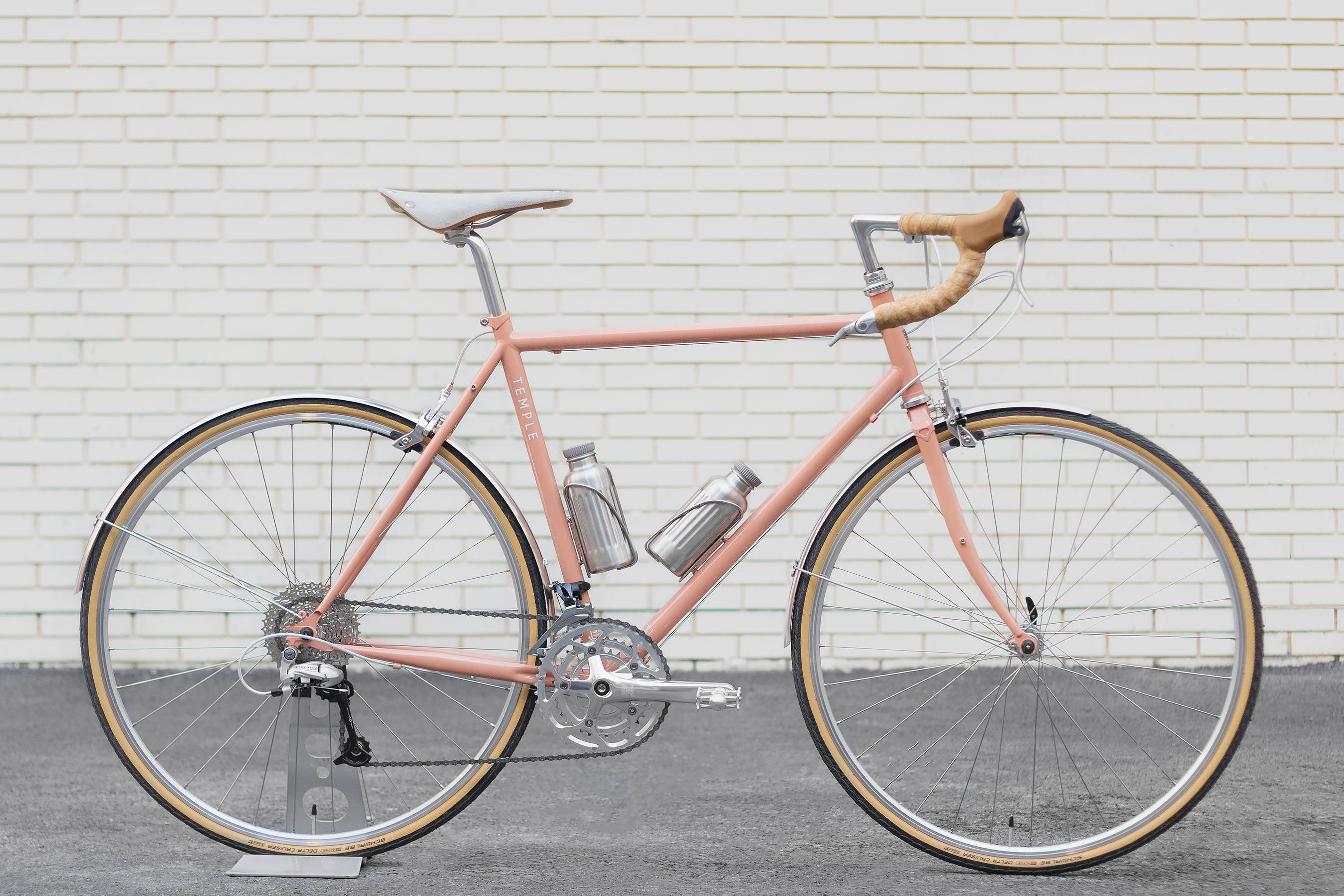 This bike is limited to just 25. If you'd like to one, you can place your order by clicking the button below.
---
Limited Edition Archive Collection