BIKE SIZING
Deciding what size bike will fit you is simple and easy to find out with some basic measurements.
HOW ARE THE BIKE SIZES DETERMINED?
The size of our bikes are determined by the seat-tube length. This is the distance from the top of the seat tube to the bolt where the pedal arm attaches.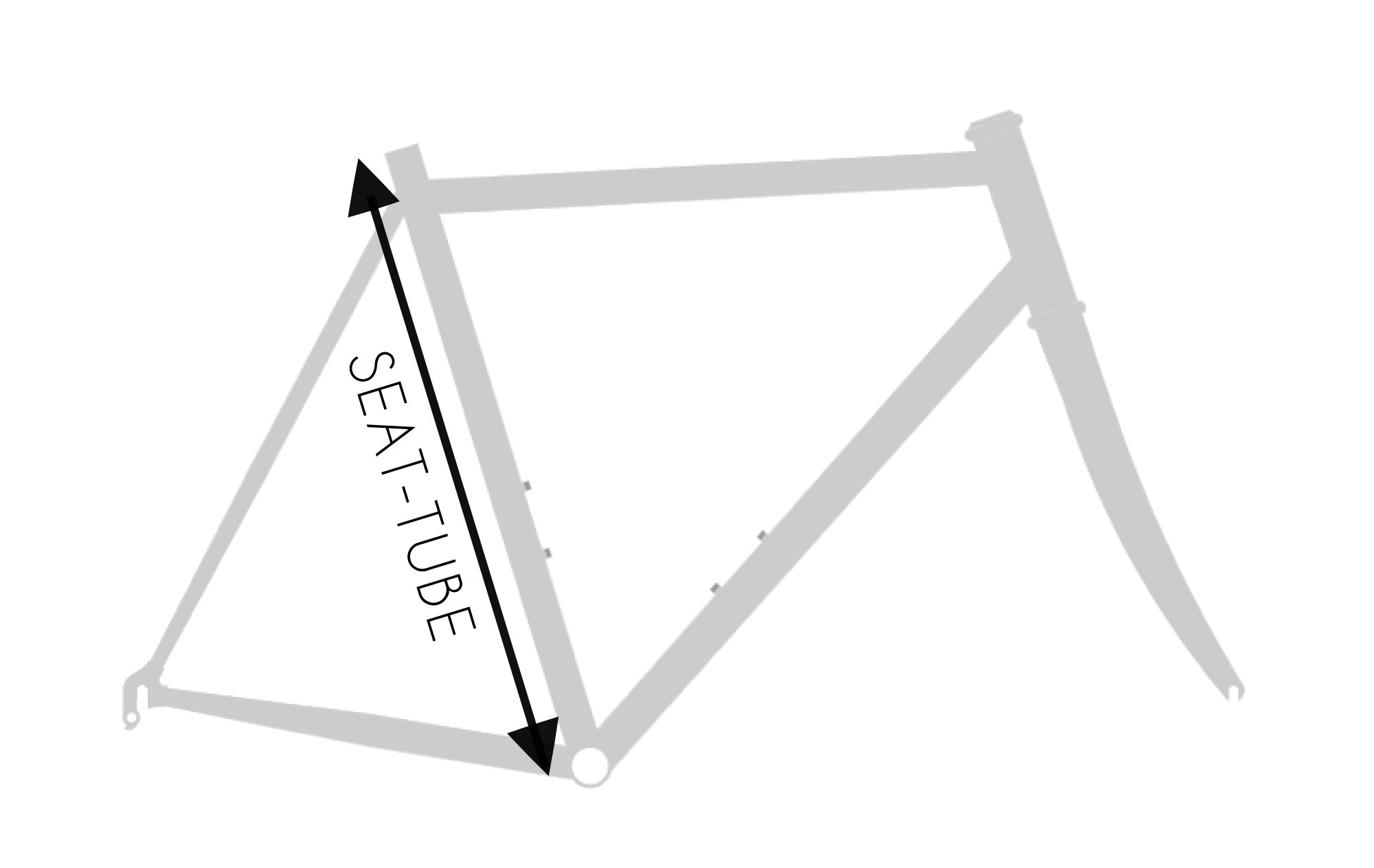 CHOOSING THE RIGHT SIZE TO FIT YOU
To help you choose the right size, each product page will tell you the recommended rider height range for the bike sizes available. 
If you fall between two sizes and can't decide which size to go for, you can calculate your 'Ape Index' 
'Ape Index' = 'arm span' minus 'height'
If you 'Ape Index' is positive, go for the larger size. If it is negative, go for the smaller size.
Make sure to measure you arm span to the tips of your fingers.