OUR STORY
Temple Cycles started from a life-long enthusiasm for pedal power, evolving from the humble beginnings of fixing bikes in a bedroom to batch producing bikes here in the UK.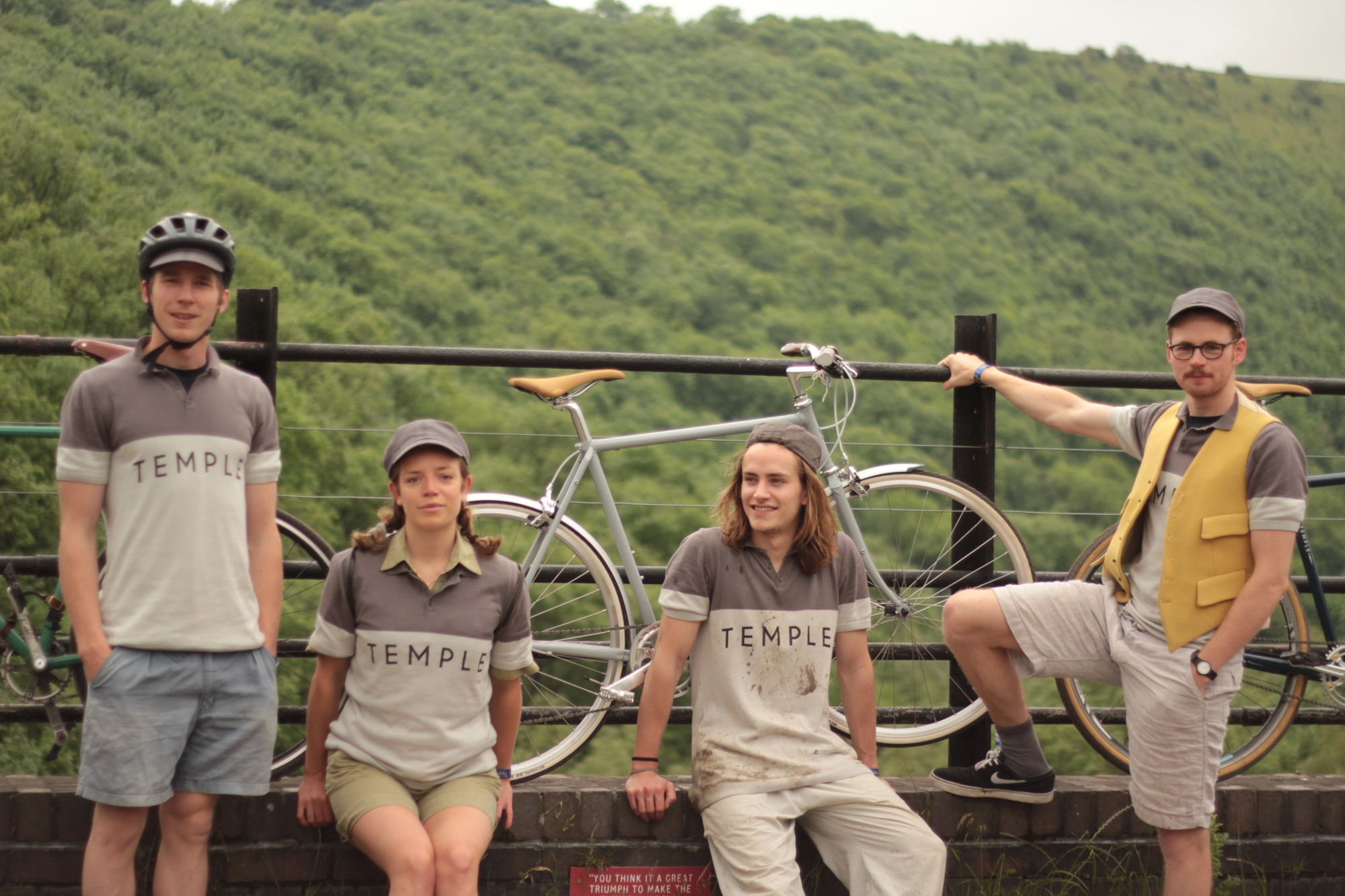 Temple Cycles was founded by Matt. Born and raised in Somerset, he has been a keen cyclist from the age of 9. He's is into all sorts of cycling but started out riding mountain bikes and bmx. He studied Mechanical Engineering at Bristol University, while at the same time running a small vintage restoration business for classic road bikes. He then started designing his own custom frames and creating one-off bikes. This later evolved into Temple Cycles.
A Temple fills the gap in the market for well designed, lightweight, durable and stylish bicycles in the £500 - £1500 price bracket, inspiring cyclists to choose form and function over the un-attractive and un-versatile bikes you tend to find in most bike shops. With a host of in-built versatility our bikes will be a bike for life.
We aim to do things differently in the bike industry, and have a direct relationship with our customers, using the feedback we get to continuously improve our products. We build our bikes to order, and promote the idea that our bicycles are made for you, reflecting how bicycles are personal, everyday objects.
We build and paint our bikes in the UK, using parts that we source from a mixture of local and overseas suppliers. This means we keep a careful eye on the quality and finish, delivering beautifully crafted products to many happy customers.
Come and join us on this cycling adventure. Please get involved with what we are doing and help us to inspire more people to see bicycles in the way we do.