With the rise in popularity of bikepacking holidays, many are looking for a simple way to cut their teeth on a multi-day bike tour and make the most of the British summer. However, it can be tricky to know where to start.
Fortunately, Joe (founder of Roam), is on a mission to make the prospect less daunting and more enjoyable by simplifying the process for you. Roam offer pre-planned routes and provide all the equipment and support you could need, as well as a fleet of Adventure Disc bikes to ride.
We caught up with Joe to find out more…
Words: Tilda Bywater
Tell us a bit about your business and what inspired you to start bikepacking tours.
We run self-guided bikepacking trips in Wales. We provide everything you need, so you can just rock up and have an awesome adventure. The best group trips I've had with mates have been bikepacking trips, no question. The challenge, the purpose, the freedom, the places you see, it all adds up to the best adventure you can have. We wanted to share this and make bikepacking trips accessible to everyday active folk, who may be new to multi-day cycling trips and daunted at the prospect of planning an itinerary for themselves.
We do everything for them, we provide the bike, bikepacking kit, accommodation (B&B or camping) and route (pre-loaded onto a GPS device), leaving groups free to travel at their own pace, happy in the knowledge they're using the best kit and that everything has been taken care of.
Why did you choose the Adventure Disc 3 for your tours? What makes it the perfect bikepacking bike?
We wanted a bike that was up to the job, comfortable to ride and durable. The steel frame of the Adventure Disc range does just that. Steel frames are strong, but forgiving and make for a really comfy ride, they will also last you a lifetime if you look after them. The spec of the AD3 suits the needs of our customers. It's got a good range of gears to deal with the Welsh landscape, great brakes and strong wheels. We also wanted to support a smaller, local brand and having lived in Bristol for 16 years before moving to West Wales, we have strong links so it made perfect sense for us. On top of all that, it's a beautiful looking bike.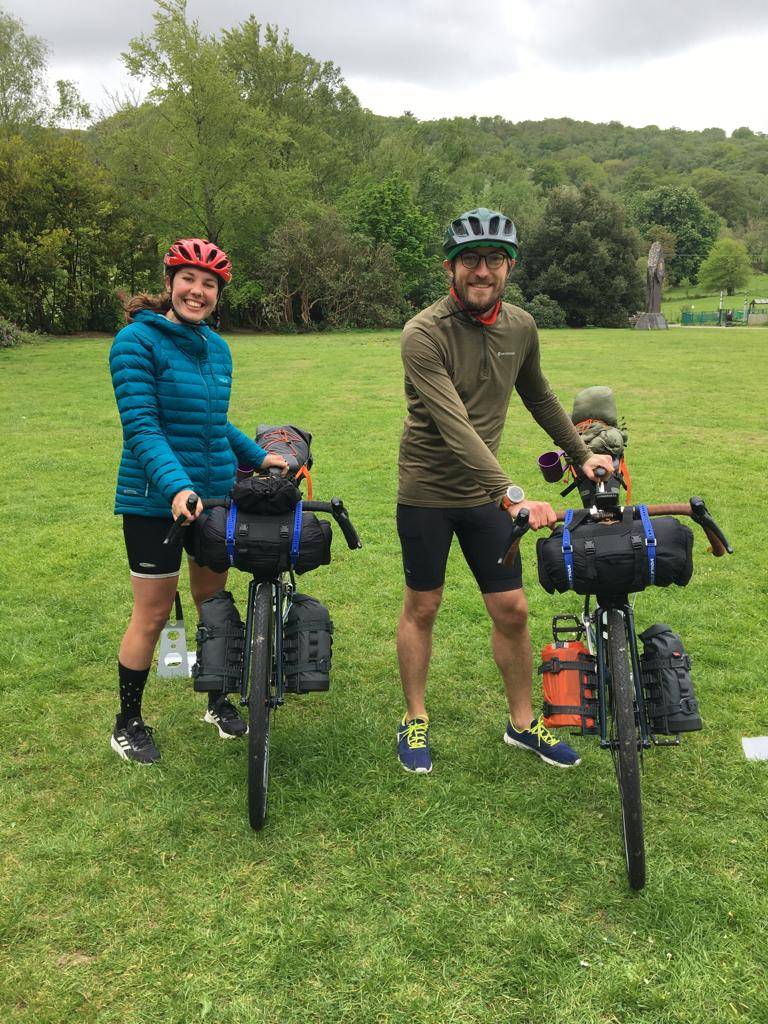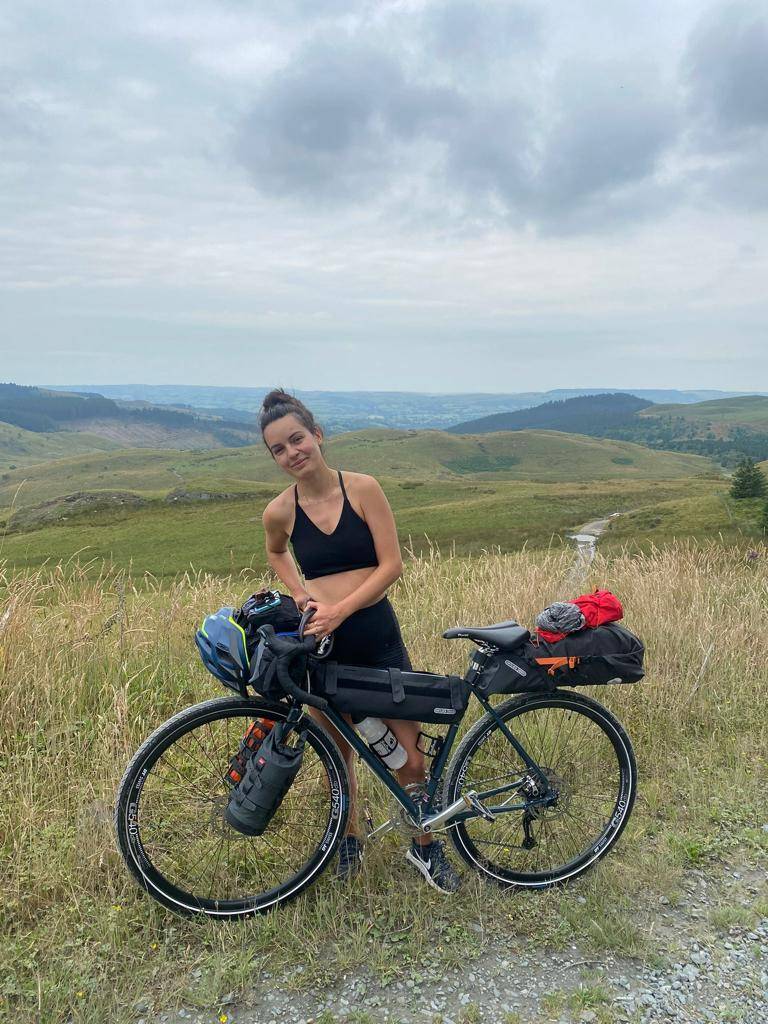 Any recommendations for people choosing their first bikepacking route?
Choose Wales. Wales is the perfect place to go bikepacking. For that for a sense of wilderness, quiet roads, spectacular scenery, great country pubs and the opportunity for adventure, Wales is the place to go. Quiet roads are absolutely key, there is nothing worse than riding down a main road with endless traffic flying past. The small country lanes or gravel tracks are way more relaxing to ride and will lead you on much more rewarding adventures. All our routes are between 20 - 30 miles a day, which may sound like alot, but you would be surprised how quickly you can cover that distance, plus you have all day to do it, so you can really take your time.
Don't shy away from some hills. It's easy to think that a flat ride will be more enjoyable, but I don't think that is the case at all. A long climb might make you sweat a bit at the time, but it's so satisfying getting to the top, it's where the great views are, plus you get to freewheel down the other side. If you have to stop 10 times on the way up, or get off a push a bit, who cares. It's those moments of hardship that create the lasting memories and stories for the pub later.
Can anyone do a bikepacking trip or do you need to be really fit and experienced?
I think it all comes down to your mindset. If you accept that it might rain and you might have to get off and push sometimes, then anyone can do it. Of course the fitter you are, the easier it will be and the more you will enjoy the cycling parts of the trip, so we always recommend to people doing our trips that some preparation is a good idea, especially if they're not regular cyclists. Essentially though, as long as you have a reasonable level of fitness, can ride a bike and are up for an adventure, go for it.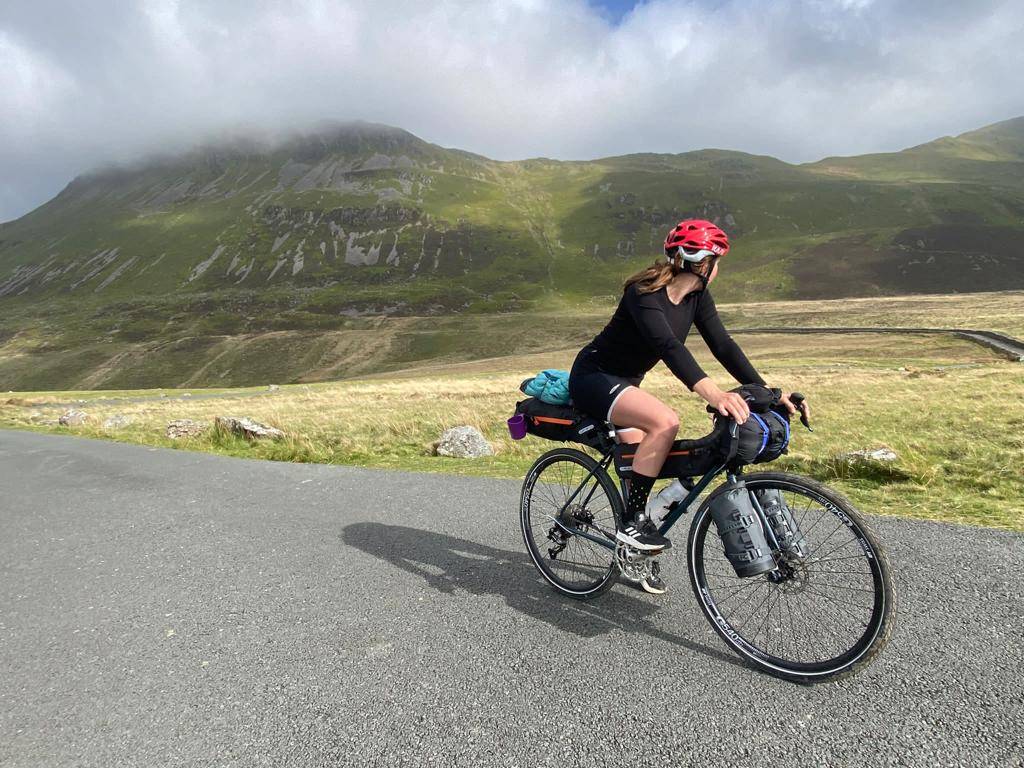 What is your must-have luxury item for bikepacking adventures?
I take a few small packable items. Firstly, a little speaker. Music can raise spirits and boost morale, in camp and even on the bike to get you to the top of a long climb. But also things like a frisbee or a hacky sack for around camp, anything that's small enough to stuff in one of your bags. For quieter moments, a pencil and notebook for a quick sketch or to capture moments of reflection and clarity. It's amazing how your mind clears on these sorts of trips.
Do you have a favourite bikepacking dinner?
Go to the pub! All our routes combine quiet country lanes and gravel tracks to get you off the beaten track and into nature, but each day always ends in rural civilisation with the comforts of a hot shower and a cosy pub. There's nothing better.